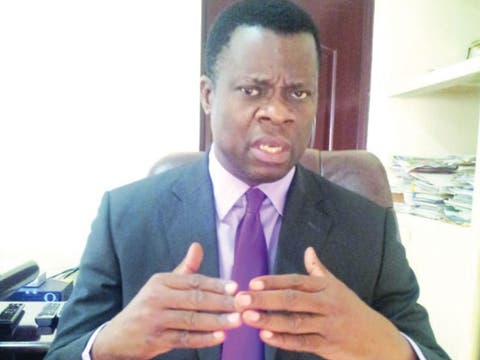 There is an undeniable truth that remains sacrosanct in the face of the myriads of propaganda and media attacks orchestrated by the Akwa Ibom Chapter of the All Progressives Congress (APC) against Mike Igini, REC Akwa Ibom State. That truth is that the 2019 general elections in Akwa Ibom remains the freest, fairest and most credible since the beginning of democracy in Akwa Ibom state.
That election which was and is still being adjudged by international and local observers as the most peaceful, fairest and credible ever, left majority of Akwa Ibom people with joy and satisfaction, while the APC continues to stew in their broth of bitterness.
Irrespective of the way and manner Igini, the Akwa Ibom Resident Electoral Commissioner was hounded, many foreign observers from Europe, U.S. and African countries who witnessed the election, saw and were satisfied with the level of Igini's openness with party representatives and observers; his detailed explanation on processes and procedures; his call for accountability and transparency of all stakeholders which they documented and reported back to their home countries. This was why he was invited by some of these countries soon after the elections to address them on the modalities for the conduct of free, fair and credible elections.
Before then, Igini was the only INEC Resident Electoral Commissioner (REC) invited to Ghana by the US organization, led by the former Assistant Secretary of States, to meet with past Presidents like Rawlings, Kufuor, late kofi Anan and the then President Mahatma of Ghana in 2016, to engage them on the need for a peaceful election.
But all the APC sees is how to malign the personality of this reputable REC. Rather than accept the obvious, that Mike Igini is a different breed who cannot be bought with money, they prefer to transfer their aggression to him by attempting to dent his name and personality when they run out of cash. They refuse to come to terms with the fact that INEC, is an umpire established by law to conduct elections, and that who wins or loses an election is of no concern to the Commission.
On the issue of transmitting results, INEC had planned to transmit election results electronically, which formed part of the orientation process for staff of the commission before the election. INEC has not denied that the federal government released funds for maintenance and other logistics that were to be used in the electronic transmission of result, neither has it denied that it informed Nigerians that it would transmit results electronically.
If INEC decided not to transmit results electronically according to the INEC Chairman, Yakubu Mahmood, after the orientation was done, does it then make Mike Igini wrong in his interview with channels on the electronic transmission of results? Was it not part of the awareness process? Didn't even the Chairman of INEC tell Nigerians that INEC would transmit results electronically? What then is the noise and fault-finding by the APC for?
It is ridiculous that the Akwa Ibom APC, sensing defeat from the tribunal has resorted to attacking the reputation of the Akwa Ibom REC, taking desperate measures including doctoring of audio and video clips which they are afraid to tender in court but broadcast on the internet on the advice of Monday Ubani, Ex Vice president, NBA, Ikeja branch. Even then, these doctored clips neither give details nor incriminate Igini or INEC in anyway in spite of how hard they have tried.
Given the insistence of the Akwa Ibom APC that the state REC compromised against them, it is pertinent to ask these questions:
Were results written before the election day or on election day? If results were written before or on the day of election, how many people were arrested? Did Igini hold any meeting with any of the candidates in person or through intermediaries to favour anyone? Did all political parties not participate in the open distribution of sensitive election materials at CBN, Uyo, and were these materials not at all polling units? Did people actually vote? Were votes counted and results entered into the original result sheets at every polling unit? Were party agents given duplicate copies of the result sheets entered in the presence of all? Is it possible for one man who was never at the 2,980 polling units to determine the electoral outcome for a political party? Did Akwa Ibom APC attempt to bribe Igini but failed?
When they posited that Igini deployed PDP members as ad-hoc staff and Igini called leaders of all the political parties to look at the list of ad-hoc staff so as to point out any PDP member on the list, did they spot anyone? These are questions begging for answers.
During the presentation of Certificates of Return to winners of the 2019 elections, the REC loudly affirmed that the Commission would cooperate with both the petitioner and the respondents to ensure that justice is done to everyone. Within available findings, the Commission has not denied anyone of his/her right to seek justice, so why are the APC constantly bringing INEC into their political media cry for sympathy?
How are they so bereft of conscience, trying to demonize Igini when they know, they themselves did everything to compromise the REC before the elections.
Let Nsima Ekere tell Akwa Ibom people who Maurice Ekpenyong is, and what he gave him 2 billion Naira for. He should also tell us about those people who duped him under the guise of trying to link him with INEC.
What desperate measure did they not take to win the elections?
At a stakeholders' meeting on the 6th of August, 2018, Igini publicly showed on power point, the relocation of 22 polling units from private homes that Akpabio and his group planned to use to win election in 3 hours for APC. He brought the evil to limelight. In reaction, they tried to get Igini transferred when he would not play ball; they manipulated the security architecture of the country and got 7 Commissioners of Police transferred within 2 weeks in Akwa Ibom; they recruited militants, equipped them with "walking sticks" and bombs to disrupt the elections, bomb the REC's vehicle and kill the very people they aspired to lead.
Still, the APC is calling on security agencies to investigate Mike Igini for standing by the truth. What are they going to investigate, if one may ask? Mike Igini has never been linked to any case of corruption in his entire life even as an activist. Anyone who cares should check his records. He has a clean sheet when it comes to public service. He has no romance with evil.
Akwa Ibom people are neither blind nor deaf. They have seen and heard it all and nothing is secret. The people of the state remain forever grateful to God who exposed the evil intentions of Akpabio, Ekere and others through the person of Mike Igini, who against all odds stood his grounds to allow justice and equity prevail.
21st Century Blogger with a Difference !!!
×
21st Century Blogger with a Difference !!!