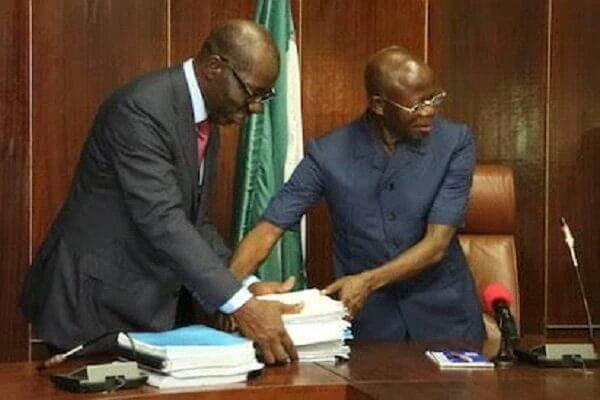 The Edo State Government led by Godwin Obaseki has reacted to the attack on the residence of the National Chairman, All Progressives Congress (APC), Nigeria's ruling party, Adams Oshiomhole.
HEADLINE NEWS 365 had reported earlier that thugs attacked the residence of Mr. Oshiomhole, a former governor of Edo State on Saturday evening, October 12.
Reacting to the attack while addressing a section of his supporters, Oshiomhole had said the attackers and their sponsors want a war.
The APC National Chairman admonished his supporters to be calm and embrace 'peace'.
In its response, the Edo State government said it has no knowledge of the attack on Oshiomhole's residence.
Headline News 365 reports that the government said this in a terse statement issued by Special Adviser to the Governor on Media and Communication Strategy, Crusoe Osagie.
The government said; "We have no knowledge of the attack. We have also reached out to the Police, and they affirmed that they do not know about such an attack."
Also reacting to the attack the APC in a statement issued by National Publicity Secretary, Lanre Issa-Onilu, urged theInspector General of Police, Mohammad Adamu to investigate the incident.
21st Century Blogger with a Difference !!!
×
21st Century Blogger with a Difference !!!