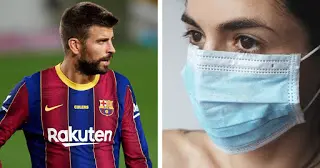 The Government of the Madrid Community asked Gerard Pique to help them buy medical masks from China amid the raging pandemic, El Larguero report.
Through his company Kosmos Group, the Barcelona defender facilitated the purchase of 14 million masks worth €32m by the Madrid Government.
The supplies were bought in Shanghai where Edmund Chu, one of Pique's main partners, operates several businesses.
Pique has confirmed to Cadena SER that he didn't charge a single cent for his help, it was a gesture of goodwill.
The masks were later given away for free in pharmacies in Madrid and its surroundings.
Spain has been severely affected by COVID-19; over 32,000 persons have died because of the virus, while the total number of cases has surpassed 810,000.
21st Century Blogger with a Difference !!!
×
21st Century Blogger with a Difference !!!