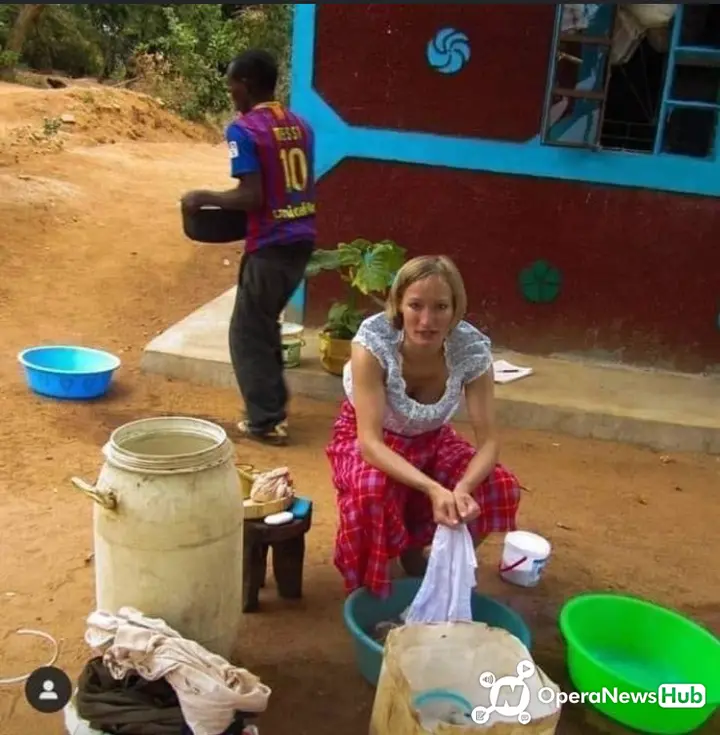 Several social media users are reacting after a man shared a story of a white lady from Scotland who came to visit her Facebook lover in Nigeria and has not left for the past 6 months, living people to wonder if she had been charmed by her Nigerian lover.
The Twitter user who shared the story on Twitter said the Nigerian lover is a 400Level student of the University of Benin, in Nigeria. He said that the lovers met on Facebook, and had dated before she came down from Scotland to visit him. However she has not left Nigeria for her country in the past 6 months and counting. According to the social media user, the white lady has refused to go back and is now adapting to Benin life style.
The story has caused several reactions from Twitter users, some of whom wondered whether the Scottish Lady was with her Nigerian lover out of her own will or if she had been hexxed.
One Twitter user with the username @ugybabe2020 asked "If this guy had gone to meet her in Scotland, will you still ask the same question?" Referring to the notion that the Nigerian lover had charmed his Scottish partner. Another person who reacted with the username @uncle_clique said "I don't trust Benin people." Insinuating that she could have been charmed. On her part @DuchessT_ opined that it could have been true that might be responsible for the actions of the white lady, she said "I don't think it's love portion only true love can do this and love is blind, people will do anything to satisfy for the one they love."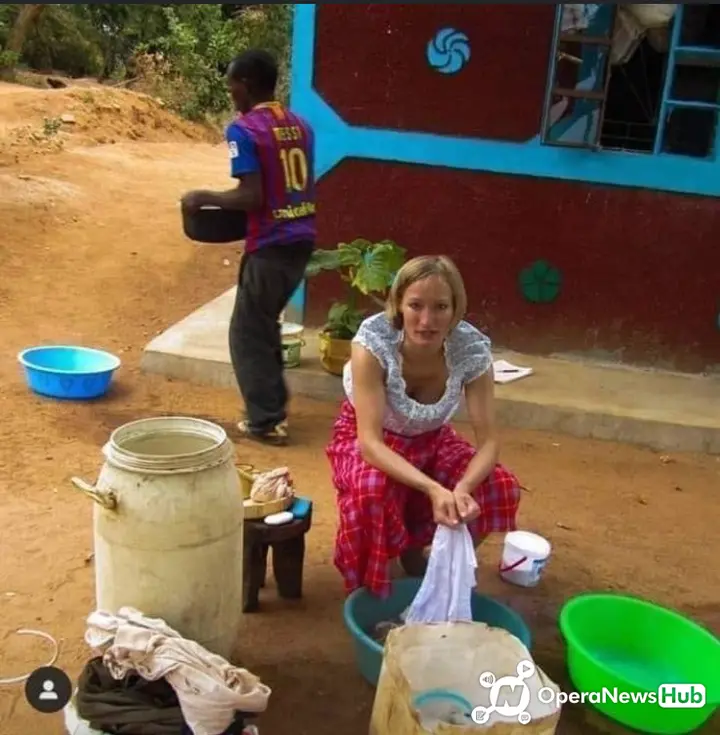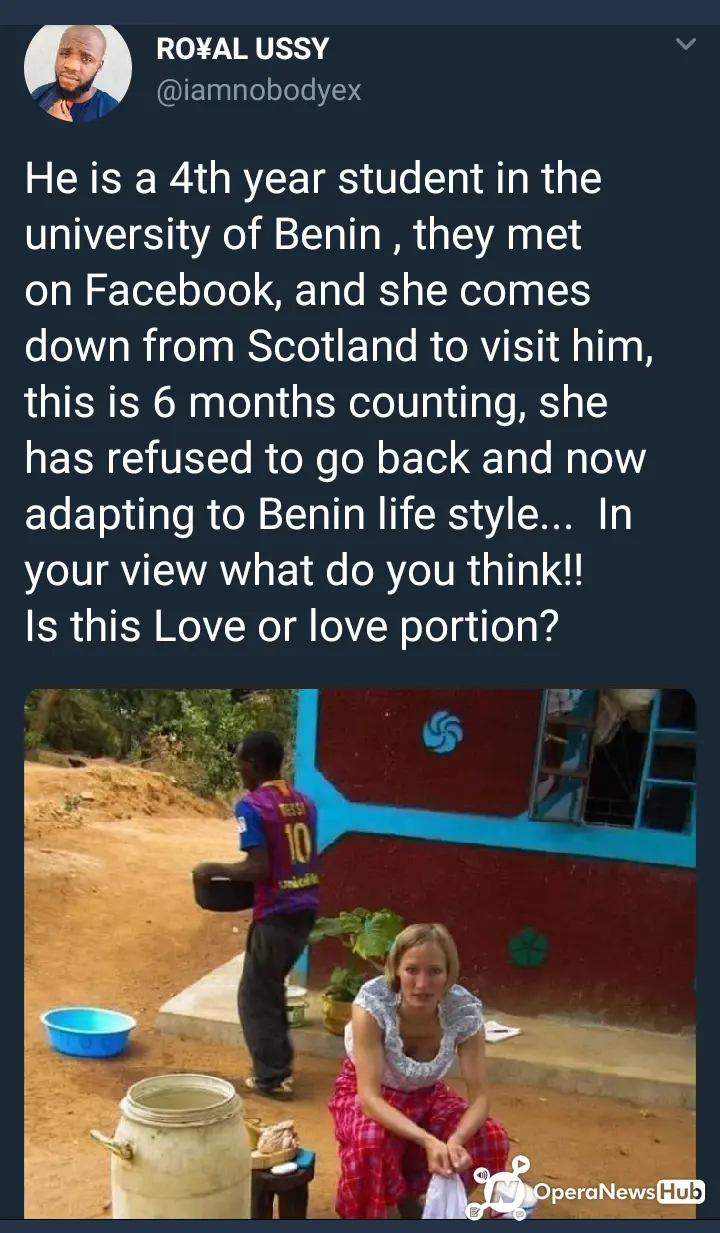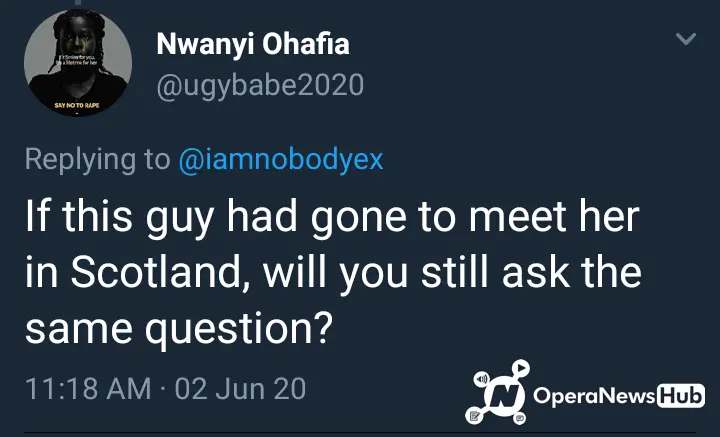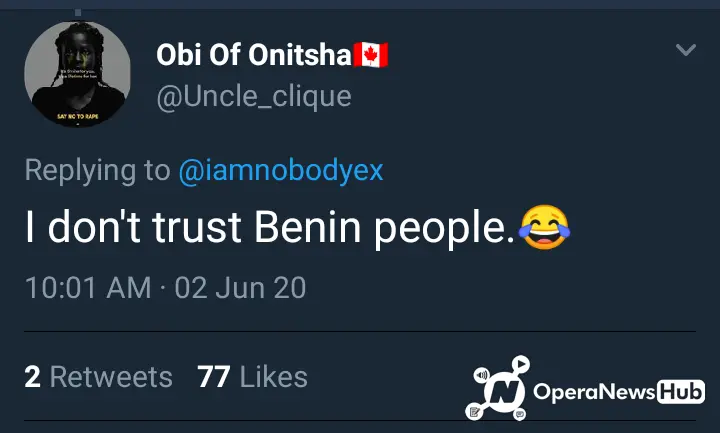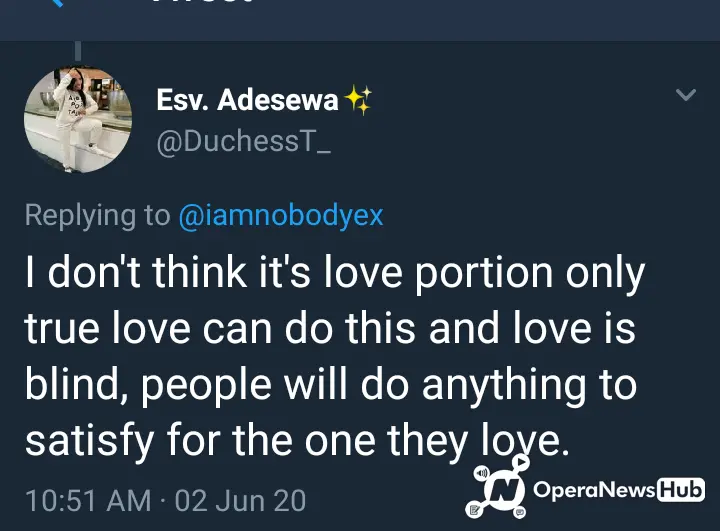 What do you think, was she charmed or is it true love?
Warning
: count(): Parameter must be an array or an object that implements Countable in
/home/headlin1/public_html/wp-content/plugins/ultimate-author-box/inc/frontend/uap-shortcode.php
on line
94
style="display:none;">
Sorry! The Author has not filled his profile.
×
Sorry! The Author has not filled his profile.