Senior Advocate of Nigeria, Femi Falana has asked the Rivers State House of Assembly to live up to its bidding by checking the activities of the State government.
The rights Lawyer was reacting to the actions of the Rivers state Governor Governor Nyesom Wike in his fight against COVID-19 in the state.
Governor Wike has been accused of high handedness after his demolition of two hotels; Prodest Homes and Etemeteh Hotel both in Eleme Local government area.
The Governor also said vehicles seized for violating the orders of the Rivers state government will be auctioned.
Meanwhile, Falana SAN, in a telephone interview said the Rivers state House of Assembly must call the Governor to order.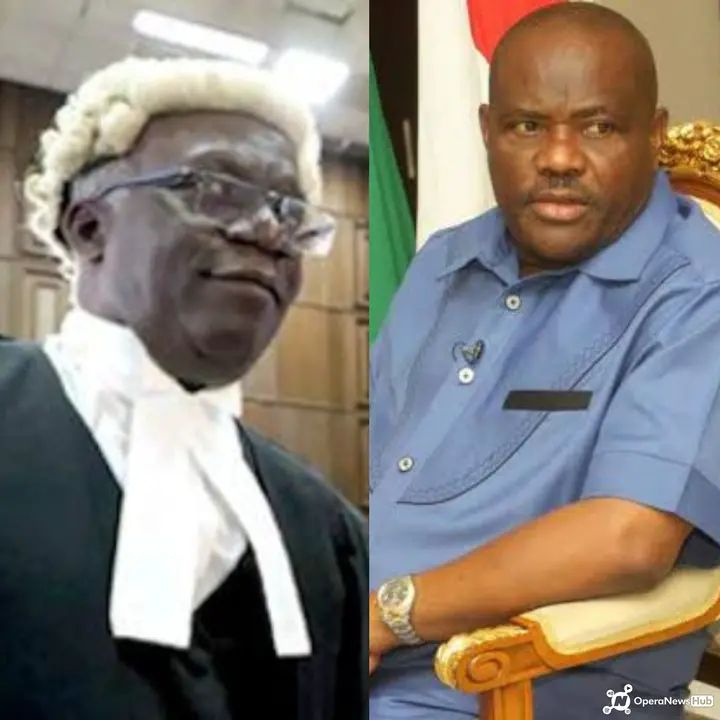 The Lawyer also advised victims of the actions of the Governor to seek redress in court.
"I expect the victims of his actions to take appropriate steps. To take Legal action. I expect them to be contacting their Lawyers now because I have seen the Executive Orders of the Governor and there is no provision for demolishing houses without a trial.
"There is no provision for demolishing the house of a citizen in Nigeria. Only a Court of Law can do that.
"What the House of Assembly need to do now is perhaps to call the Governor to order. The Governor would have to be called to order through a Lawmaking process.
"The Governor cannot be higher than the Law or constitution.
"I also expect that the Attorney-General should try and advise the Governor accordingly," Falana said.
21st Century Blogger with a Difference !!!
×
21st Century Blogger with a Difference !!!