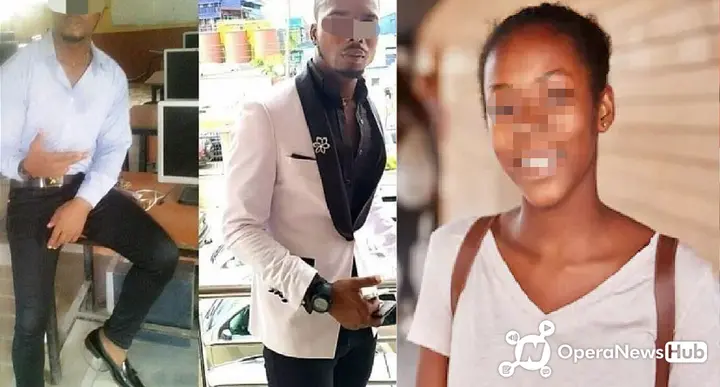 An Instagram user identified as @jay.mzz has accused a secondary school teacher of Pedophilia meaning "sexual feelings directed towards children".The Instagram user backed up his accusation by sharing a leaked chat.
@jay.mzz shared the screenshots of the chats a male teacher sent to his 15-year-old female student, asking for sex when school resumes after the coronavirus lockdown.
During their conversation on WhatsApp, the teacher shared a seductive photo to the student, telling her that he would like it this way when school resumes. However, the female student who wasn't interested in the conversation made it clear to the teacher that she's not comfortable with there discussion, but the teacher kept on using indecent words to lure her into approving his advances.
Sharing the screenshots of the chat through his Instagram page, Jay.mzz wrote;
" This is the conversation a 15-year-old SS 2 student had with her teacher. This is a very disturbing and irking action and a person like this should not be in any position to work around minors. Whoever that is in contact with this man should bring this to the notice of his colleagues and employees before anything more chaotic happens to these kids."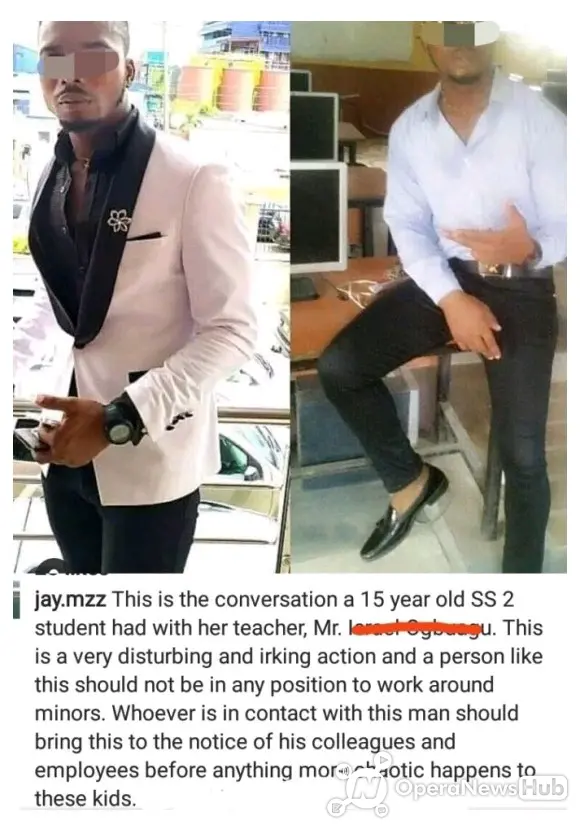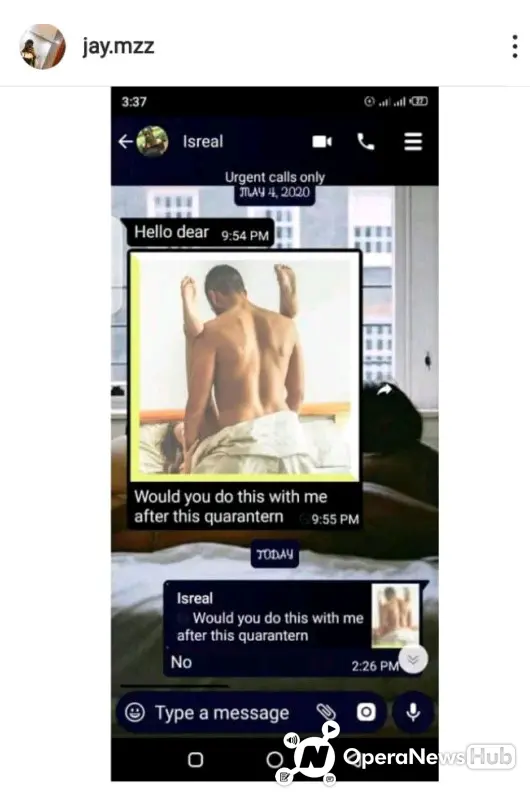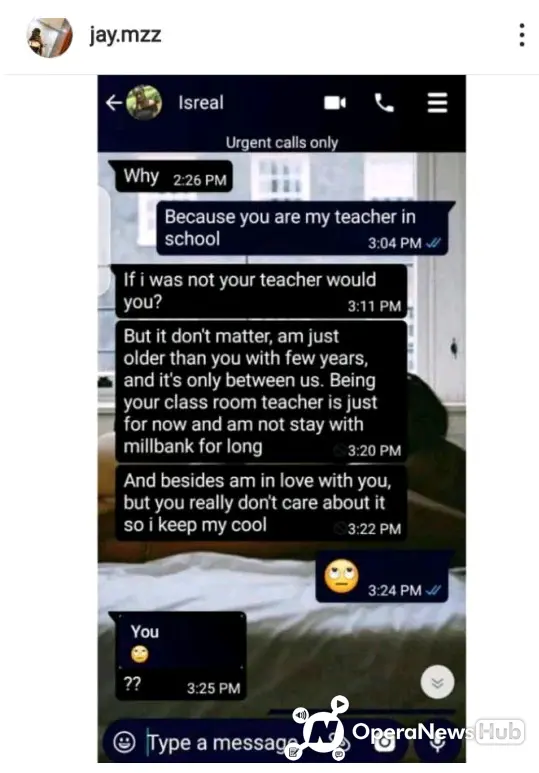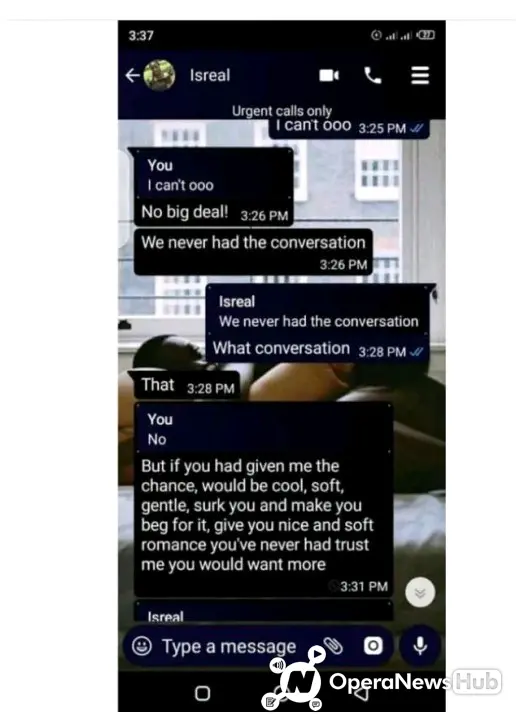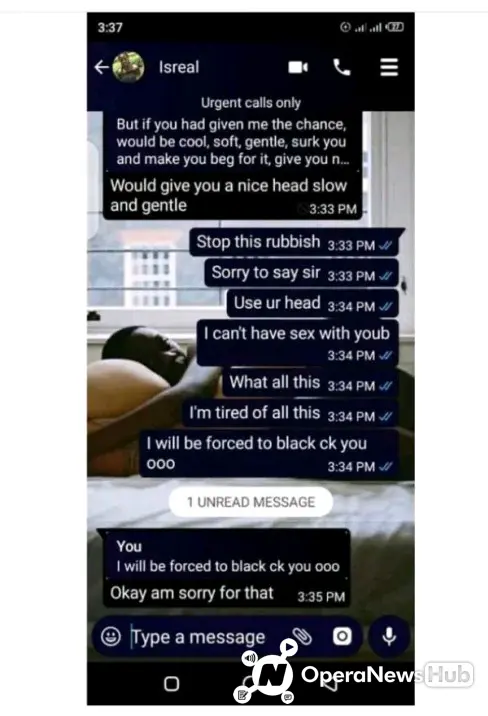 21st Century Blogger with a Difference !!!
×
21st Century Blogger with a Difference !!!