The CEO of Aliensmedia and convener of #EndSARS protest has given his support to the call made by Dr. Joe Abah to avoid further blood shed and give the process of promised reformation a chance.
Following the series of dialogues with the Nigerian authorities concerning the controversial unit of the Nigerian Police Force, SARS which have been accused of engaging in several bad conducts in the country, stakeholders including the representatives of the Nigerian, Segun Awosanya and others have reached a common grounds with the Nigerian government.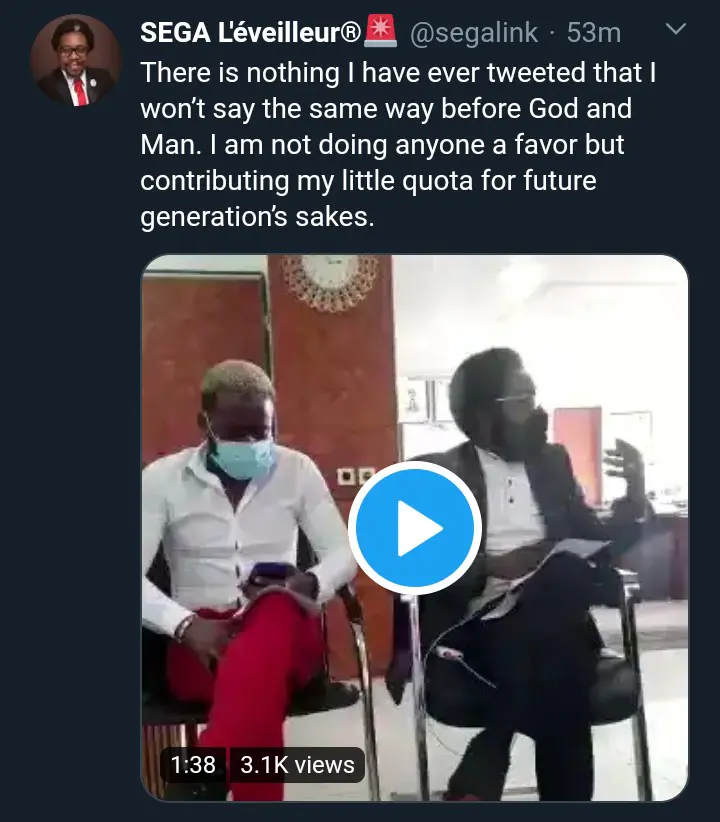 While giving his report of the meetings, Segun noted that the authorities had to compromise on governance guidelines to approve all the demands of the protesters including the #5for5# terms tendered by the #EndSARS protesters.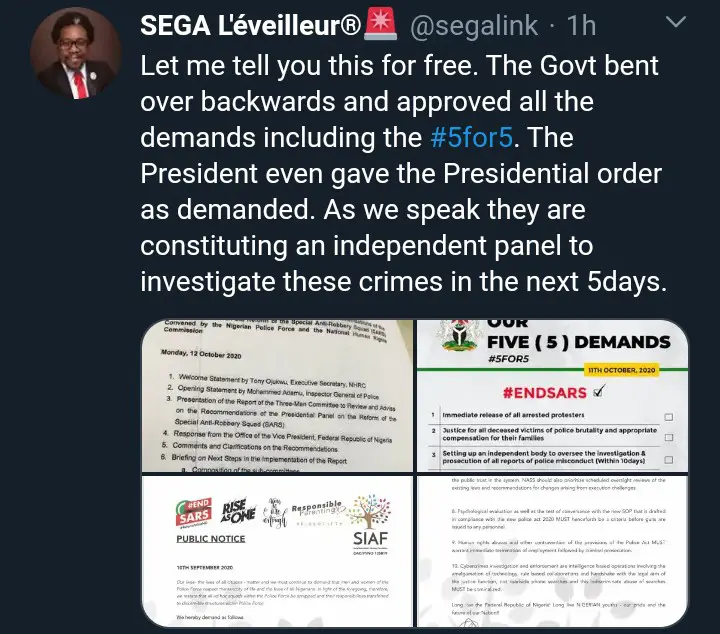 To sanction the meeting, Segun informed that President Muhammad Buhari gave Presidential order as demanded by the agitators. Finally, the authorities are constituting an independent panel to investigate all the crimes perpetrated by the Nigerian police and the outcome will be made public in the next 5 days.
Therefore, Dr. Joe Abah calls on the protesters to end the ongoing nationwide protest and give the process chance. "We must avoid further deaths. It is time to give the process a chance", Abah said.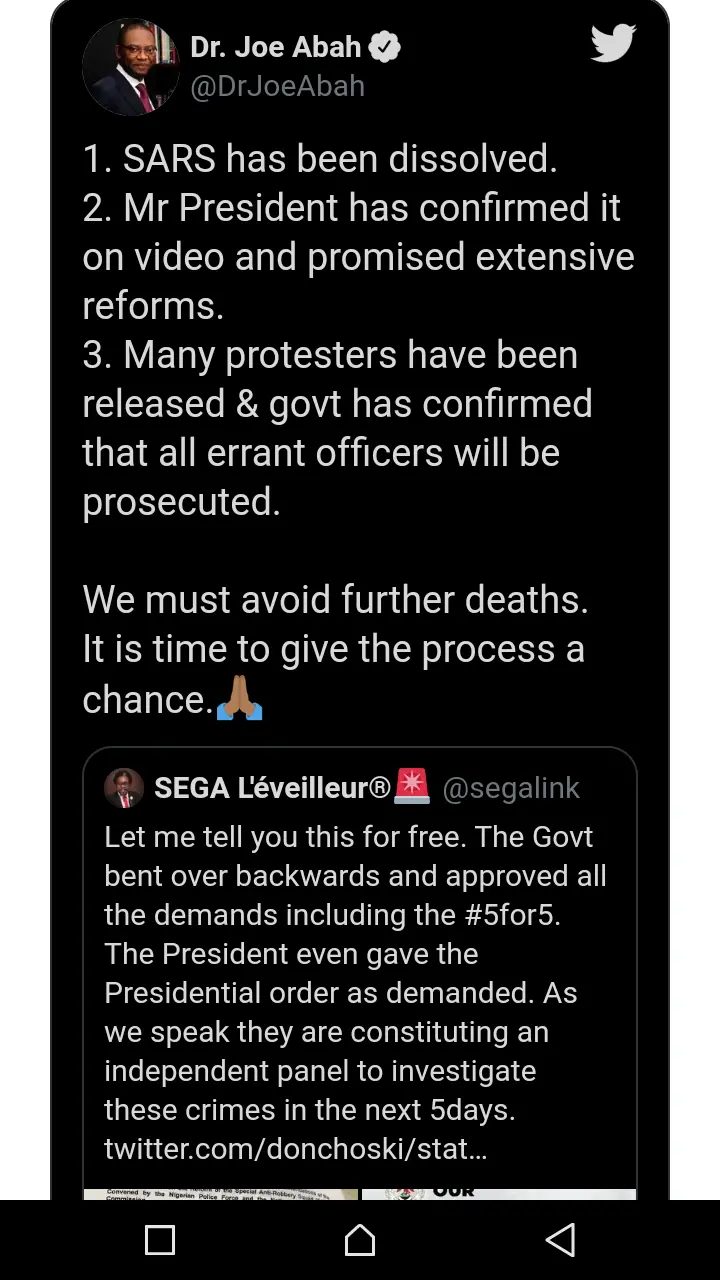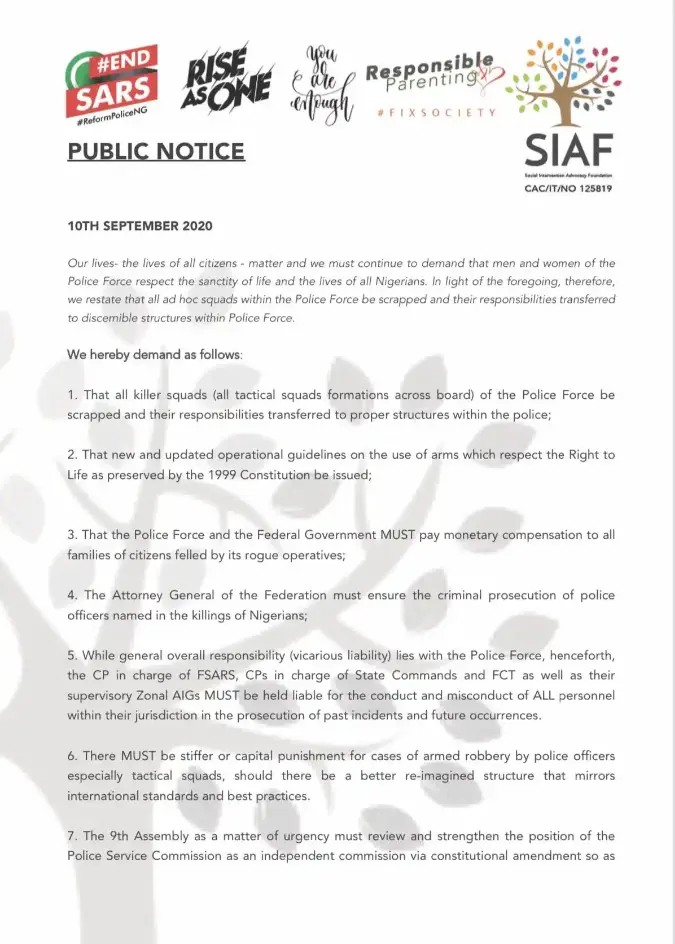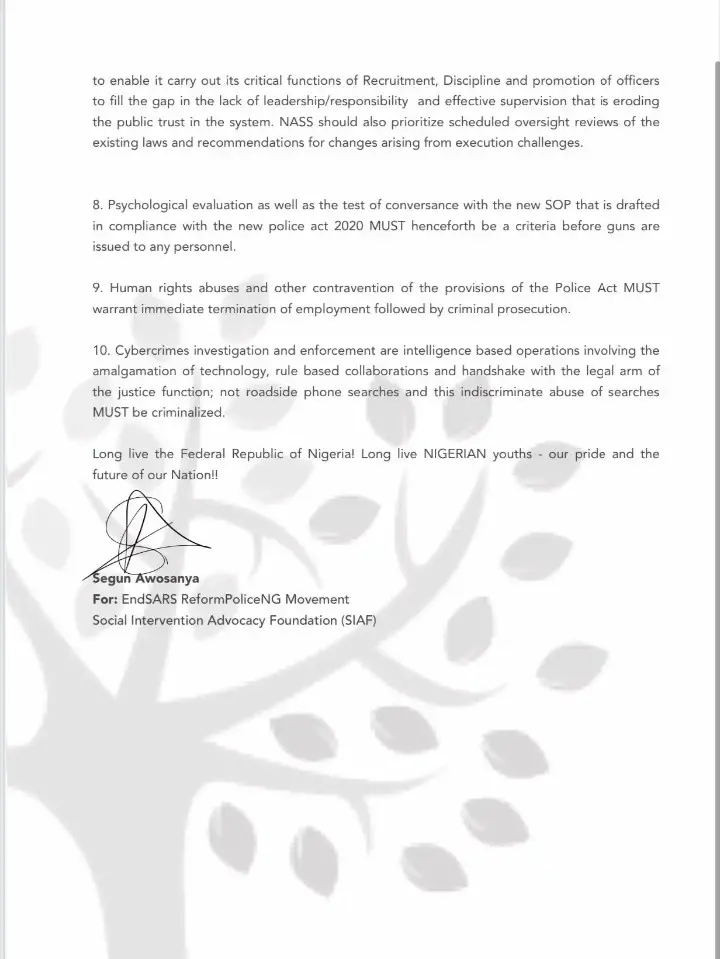 21st Century Blogger with a Difference !!!
×
21st Century Blogger with a Difference !!!