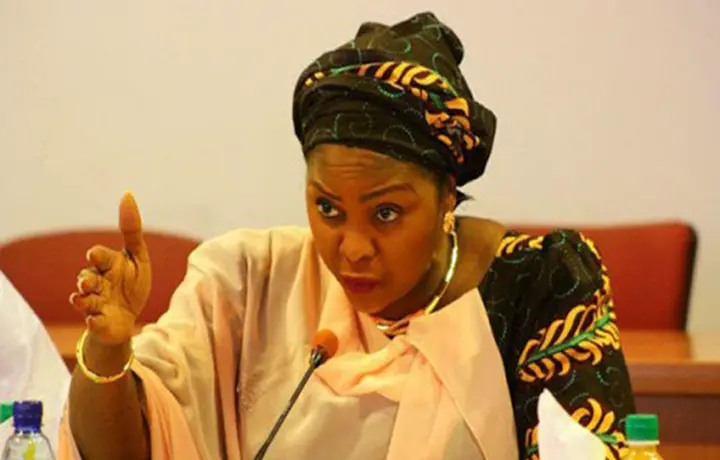 ADO-EKITI – As members of the Caretaker Committee set up by National Working Committee of the Peo­ple's Democratic Party (PDP) to resolve the crisis rocking the party in Ekiti State prepare to settle down, a major stakehold­er, Senator Abiodun Olujimi has again reinstated her position towards building a strong and virile party.
Olujimi, the only elected officer of the PDP in the 2019 General Elections in Ekiti dis­closed that all her efforts were geared towards saving the party from the claws of those people she tagged as "Spoilers" ahead of 2022 Governorship Election.
The PDP leader, in a tele­phone chat with journalists expressed these views as her of­ficial reaction to the emergence of the Caretaker Committee in Ekiti.
Ekiti PDP had embroiled in crisis after Olujimi and former governor Ayo Fayose's camps held two separate Ward Con­gresses and had since inaugu­rated the winners.
The national headquarters, therefore announced the consti­tution of a seven-man caretaker committee chaired by the Oyo State born Senator Hosea Ag­boola, while Osun State born Diran Odeyemi was to serve as Secretary.
Other members are Otun­ba Yinka Akerele, Hon. Sam­uel Omotosho, Hon. Tunji Odeyemi, Ariyo Afolabi and Hon. Adeyemi Abiodun Sun­day.
This followed the expiration of Barr. Gboyega Oguntuase-led State Executive Committee and the inability of the party to conduct the State congress scheduled for March 24 owing to the controversy trailing its ward congress and outbreak of COVID-19 pandemic.
However, Olujimi, who is the former Senate Minority leader, expressed support for the new­ly constituted committee and urged it to be fair and transpar­ent in its operations.
She noted that peaceful co-existence and unity of pur­pose among members of the party remained paramount to ensure the party take over reign of power from the All Progres­sive Congress (APC) in the state.
"The caretaker committee is to manage the affairs of the party. They only acted based on the dictates of the party con­stitution and this was done to prevent vacuum.
"I believe the committee will cease to exist as soon as validly recognised congresses are con­ducted."
21st Century Blogger with a Difference !!!
×
21st Century Blogger with a Difference !!!