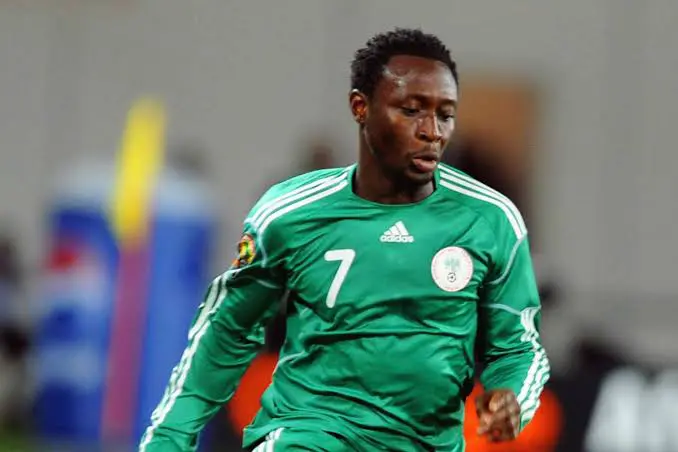 Former Schalke 04 forward Chinedu Obasi has sensationally revealed that he wasn't considered for a spot in Nigeria's team to the World Cup 2014 over his refusal to pay cash for a slot.
In the buid up to the World Cup 2014 in Brazil, late coach of the Super Eagles Stephen Keshi admitted that Obasi was among the players he was considering for a spot owing to his fine form at German Bundesliga side Schalke 04.
"Obasi is doing well in Germany. I have been watching him of late. I saw him play against Real Madrid in the (Uefa) Champions League (on March 18 when the Spaniards prevailed 3-1 at the Estadio Santiago Bernabeu).
"He is a good player but not all good players go to the World Cup. All Nigerian players must continue to work hard because no one is assured of a place in my team right now," he told an online publication in 2014.
However when the list of players for the tournament was released the then 27 year old wasn't among the players picked by the coach who guided Nigeria to a second round finish at the tournament following their defeat to France.
In an instagram chat with Kelechi Bernard monitored by Owngoalnigeria.com, the AIK of Sweden forward revealed all that took place that led to his non invitation to the team.
"I was playing for Schalke, I was playing in the Champions League and I was doing well. It was a friendly game going to South Africa 2010. Two days before the list came out, I was asked to pay some money if I want to be in the team.
"Funny enough, after the conversation, it got a bit more personal. They told me that even if I end up going as part of the team, their own agent will negotiate that deal. I said it doesn't sound good to me."
21st Century Blogger with a Difference !!!
×
21st Century Blogger with a Difference !!!