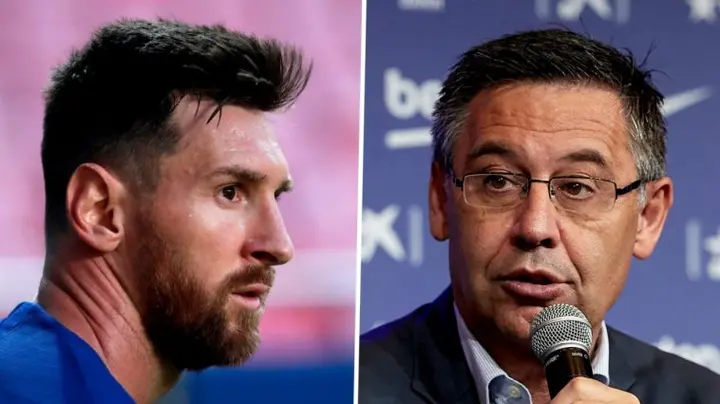 Barcelona president Josep Maria Bartomeu has revealed his he is "willing to resign" if Lionel Messi makes a public promise to stay at the club.
The under-fire club chief has claimed he will bow to the fans' demands and walk away from the Nou Camp – if it keeps Messi at the club.
Messi admitted he could be tempted to stay at the Nou Camp if Bartomeu resigns from his post.
Bartomeu is entitled to stay at the club for one more year when the new presidential elections take place.
But, seemingly with Barcelona's best interests at heart, Bartomeu has reportedly said he will quit if Messi promises to stay, according to TV3.
On Wednesday night, angry fans broke through the Nou Camp gates as protests against Bartomeu continued into a second night.
Manchester City have emerged as favourites to beat PSG and Inter Milan to his signature but it is all is likely to depend on Messi's contract debacle at Barca.
Messi's current package at the Nou Camp, in basic wages, bonuses and image rights, is worth around £100m a year.
City are not prepared to fork out such a fee but are ready to offer him a lucrative wage should the Argentine superstar become available for nothing.
21st Century Blogger with a Difference !!!
×
21st Century Blogger with a Difference !!!