Solomon Dalung, former minister of sports, has scored the administration of President Muhammadu Buhari zero and branded it the worst in Nigeria's history on security following the spate of killings in the northwest region.
The former minister spoke on the heel of unfortunate and ceaseless bandit and Boko Haram attacks on vulnerable communities in Kaduna, Borno, Zamfara which have lately extended to some villages in Kaduna.
Dalung, who served under Buhari as a minister between 2015 and 2019, said his current administration lacks the wills to overpower the menace of insurgents, adding that "killings in the north are so bad now that chickens are better off than humans."
"From Borno to Kwara,Plateau to Sokoto, human life means nothing. The killings in the north are so bad now that chickens are better off than humans.
"Because if you have N5,000, you can buy a fowl, but people now enter houses killing women and children as if they don't have value. There haven't been killings such as this," Dalung said.
The former minister who spoke in Hausathrough a Facebook video also berated the governors for not intensifying efforts in the fight against insecurity.
According to him, what the governors know is going to Abuja to collect money and distribute to the bandits with the hope that the attacks will stop.
Dalung also knocked the president for keeping in his government people who continue to tell him lies and assure that everything is under control.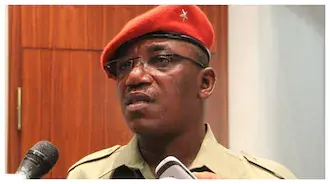 The former minister also added that those who the president surrounds himself with only get money budgeted for security and spend it on their personal purpose.
"You once mentioned that they were disobeying your orders; I mean orders of the Commander-In-Chief, so why are you still tolerating them? Every day your security chiefs tell you that they are on top of the situation? On top of which situation?
"What are they doing with the funds that have been given to them? Your government is full of people who lie to you," the former minister also added.
The former senator in a tweet on Monday, June 22, said there were three reasons why negotiations have not stopped attacks by bandits.
Warning
: count(): Parameter must be an array or an object that implements Countable in
/home/headlin1/public_html/wp-content/plugins/ultimate-author-box/inc/frontend/uap-shortcode.php
on line
94
style="display:none;">
Sorry! The Author has not filled his profile.
×
Sorry! The Author has not filled his profile.