A mentally unstable man popularly known as Jeje has been set ablaze by residents of Alapere, Ketu in Lagos State.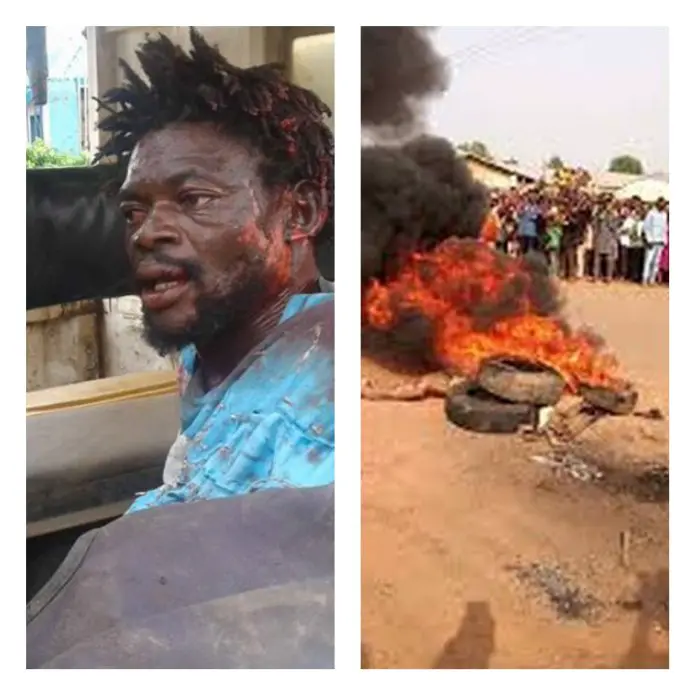 Jeje who had been living with the mental challenge for over 2 years was burnt because he stabbed a pregnant woman and her 5-year-old daughter.
According to reports, at about 1:35pm on Wednesday, this mad man chased the pregnant mother and her daughter until they both fell into the gutter and he stabbed them on the spot.
Passers-by and youths came to the rescue of the injured mother and her child by rushing them to an undisclosed hospital where they gave up the ghost.
The mob now descended on the mad man by beating him without recognition and setting him on fire as this was not the first stab he would be stabbing someone.
However, some residents invited the police who condemned the jungle justice being meted out on the mad man, saying they should have brought him to the station.
21st Century Blogger with a Difference !!!
×
21st Century Blogger with a Difference !!!