Colonel Hameed Ibrahim Ali was born on the 15th of January 1955 and is 65 Years of age. He is the current Comptroller General of the Nigerian Customs service.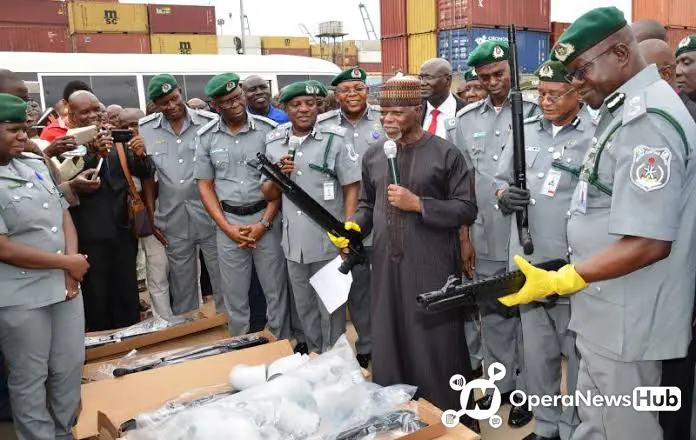 Image credit: Google
Col. Ali is a retired military officer who previously served as military Governor of Kaduna State from 1996 to 1998. After retirement, he became secretary of the Arewa Consultative forum – a political and cultural association of leaders in Northern Nigeria.
Col. Hameed Ali is currently in the news for taking a new wife at the age of 65 Years of age, his new Bride who is aged just 23 years to some is too young to get married to a man as old as Hameed Ali.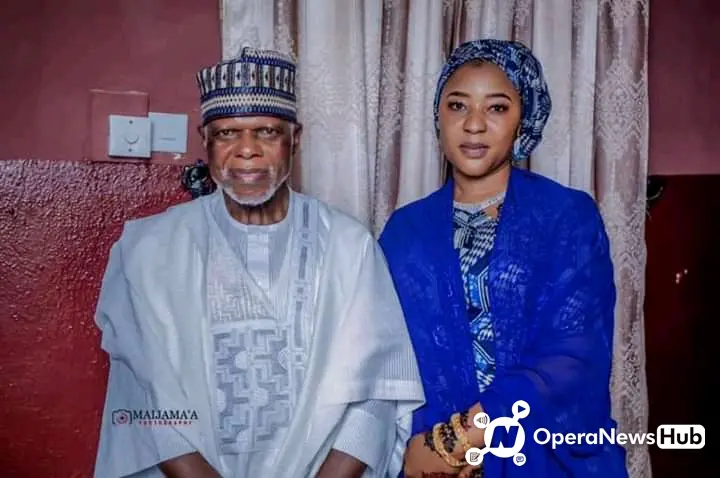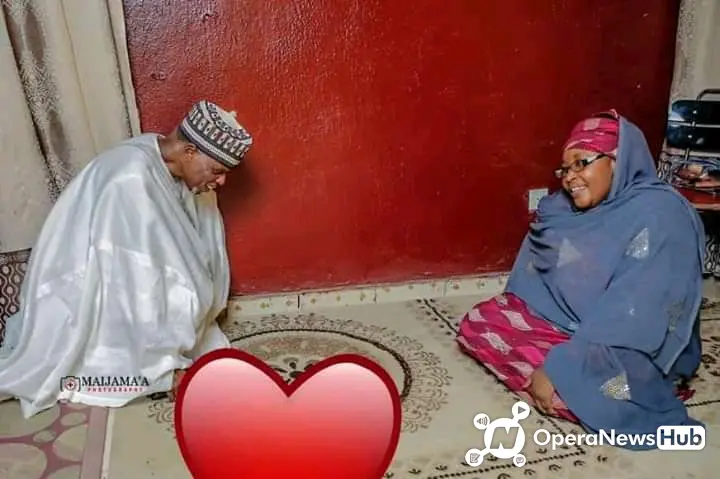 Image credit: Maijama'a
A Facebook post by one, Joe Igbokwe congratulating Col. Ali on his new union was not taken lightly by Nigerians on Facebook with some persons showing their annoyance at the fact that our leaders only know how to marry new wives and nothing more. Below are some of the screenshots of comments made by Nigerians: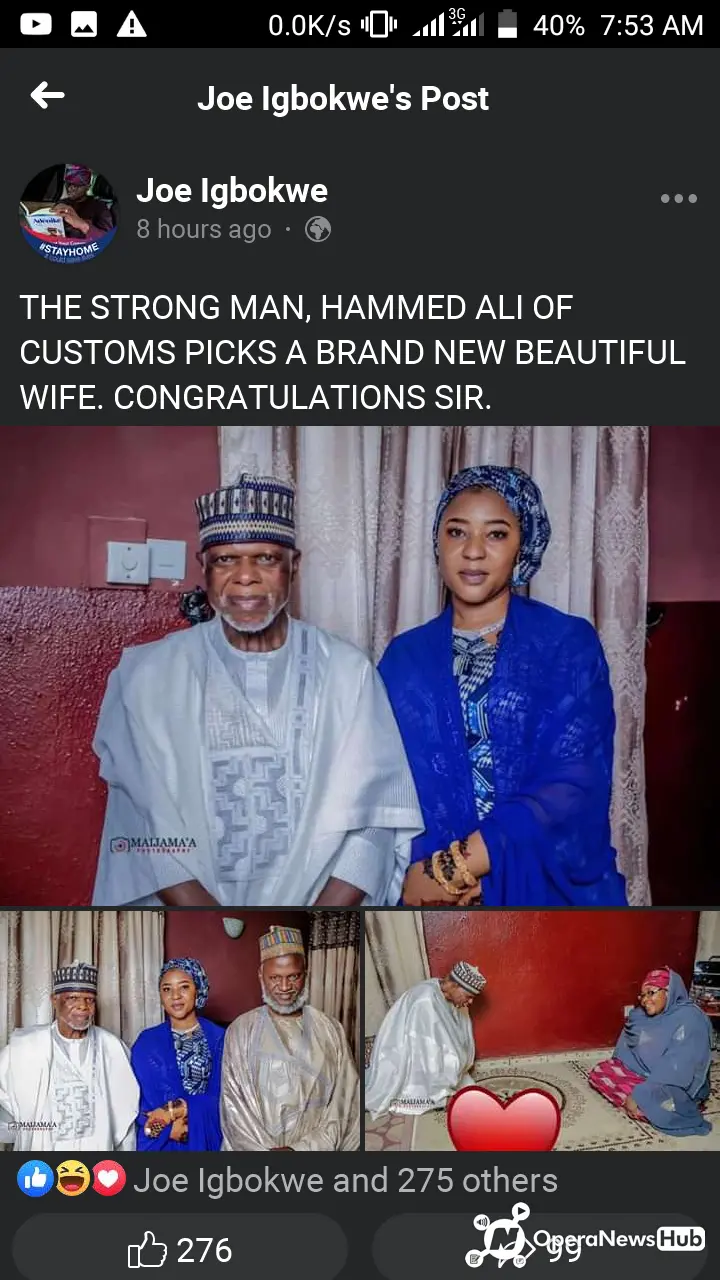 While some have congratulated the man, others are not having any of it: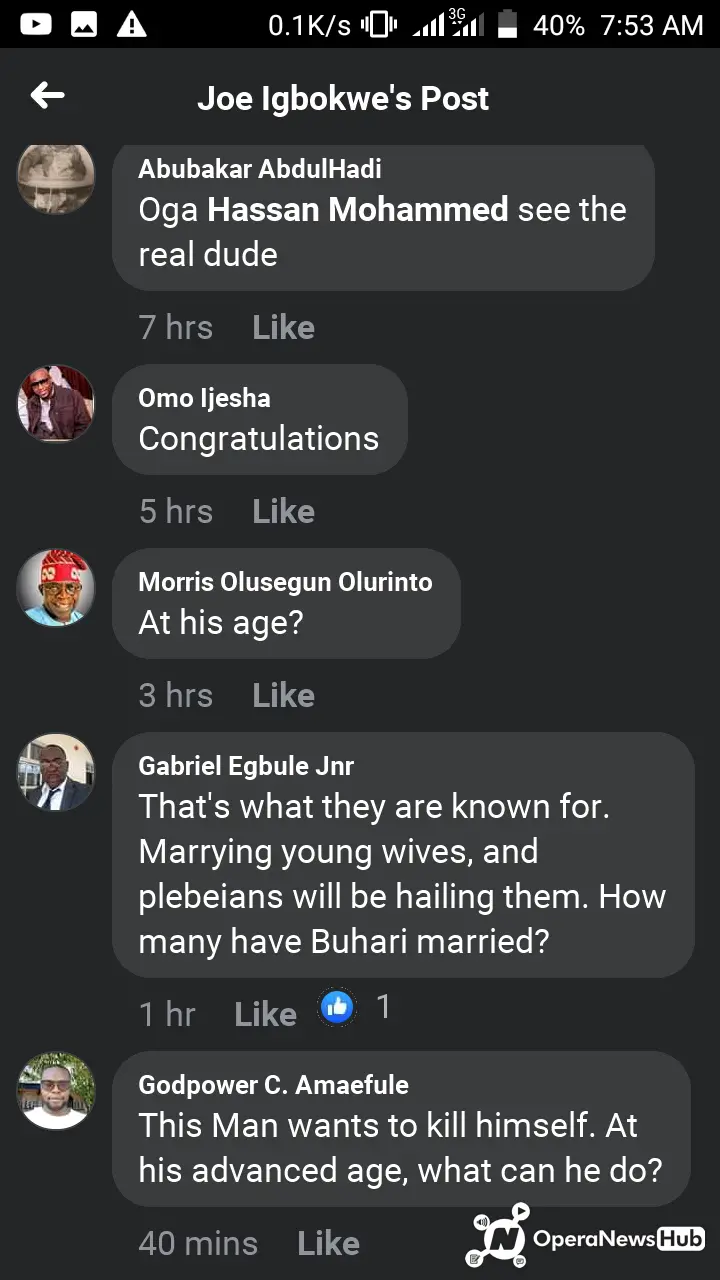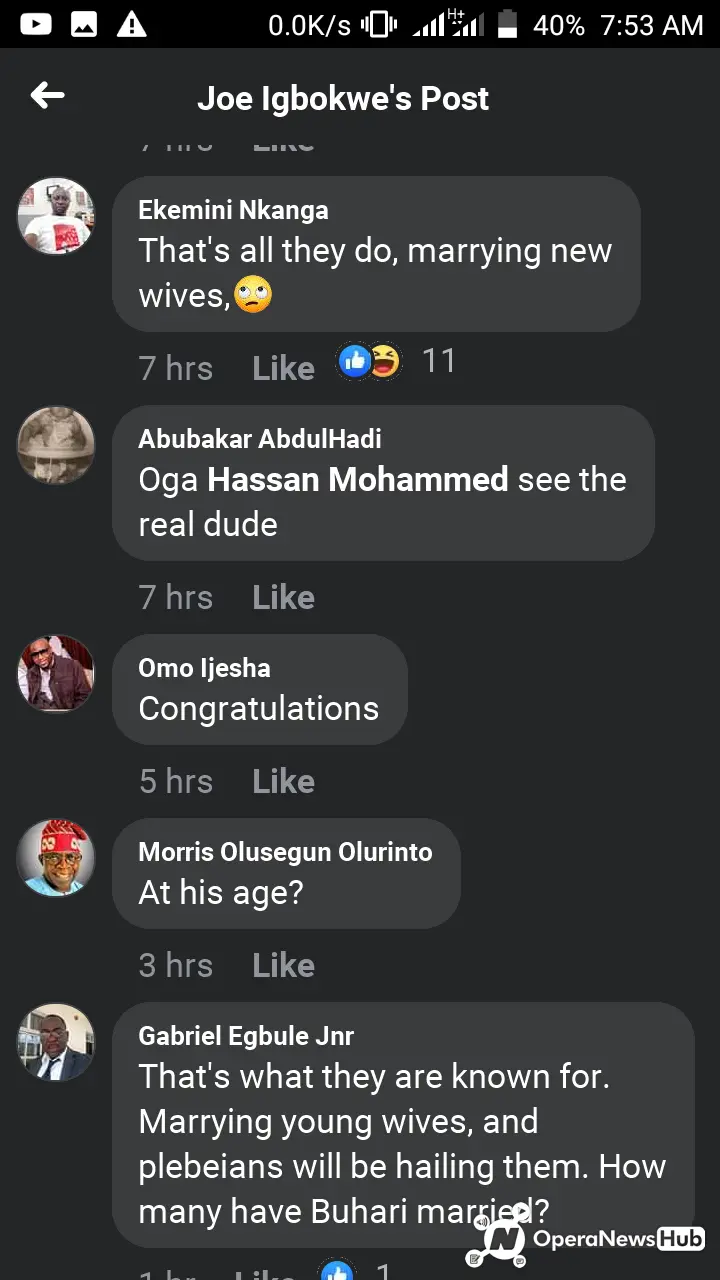 What do you think? Share your thoughts and opinions.
21st Century Blogger with a Difference !!!
×
21st Century Blogger with a Difference !!!