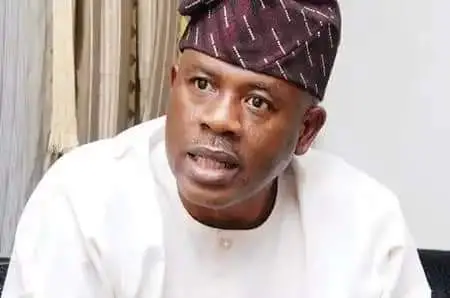 The truth of the matter is that Musliu Obanikoro a former PDP Minister of State for Defence under Goodluck Jonathan was responsible for misleading the presidency to substitute the name of Alhaji Miftah Bolaji Are with Kayode Bawallah another PDP returnee and personal assistant to Obanikoro as Lagos nominee on the Federal Character Commission.
He has also misled Tunde Balogun the State Party Chairman to issue the mischievous statement that Mr Bolaji Are worked against party interest in 2019.
Alhaji Miftah Bolaji Are is hale and hearty and a card carrying member of the APC who worked for the emergence of Governor Akinwunmi Ambode and President Buhari in 2015 when Obanikoro and Bawallah were still in the PDP. In 2018/2019 he worked for the re- election of President Buhari and election of Governor Babajide Sanwoolu in line with directives of the then Governor and the APC.
On the other hand how do we know that Obanikoro and Bawallah actually voted for the APC and not the PDP after all lies and deceit has been his stock in trade since he betrayed Asiwaju.
Lest we forget Obanikoro was the arrowhead of the PDP whose sole aim was to destroy the APC in Lagos and Ekiti amongst others. He, Bawallah and their co -travellers deployed soldiers and other thugs to harass, maim and murder loyal APC members in order to capture Lagos State. He was fingered as a bag man for Goodluck Jonathan and was eventually charged to Court for fraud and stealing until he did a save – his – skin deal to nail his best friendAyo Fayose. Where was Tunde Balogun when Obanikoro was betraying AD and used the betrayal to successfully cross carpet in the Senate and secure Ambassadorial appointments and other Federal patronage under the PDP. Those like Tunde Balogun who are suddenly defending Obanikoro and his co – travellers should remember his antecedents and note there would have been no effective Lagos APC for him to Chair had Obanikoro succeeded.
Tunde Balogun is simply blindly following the dictates of Obanikoro who is reaping where he did not sow and has succeeded in securing several juicy appointments for his PDP followers to the detriment of APC members. His mission in returning to APC is to sow discord and wreck havoc in order to prepare the ground for his return to PDP to fulfil his gubernatorial ambition.
Obanikoro needs to be urgently checked before he achieves his ambition of either destroying or taking over the Lagos APC by stealth.
A word is enough for the wise.
21st Century Blogger with a Difference !!!
×
21st Century Blogger with a Difference !!!