The world has been agog with conspiracy theories bordering around the dangerous consequences of deploying the 5G technology globally.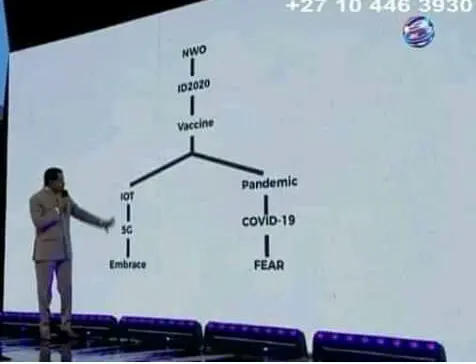 Photo Speak: Pastor Chris explains the absurdity of 5G technology.
As of yesterday Pastor Chris, the founder and head pastor of Christ Embassy Church through an educative video explained how Covid19 and 5G are all tools that would be used by a group of mischievous leaders to implement a New World Order (NWO).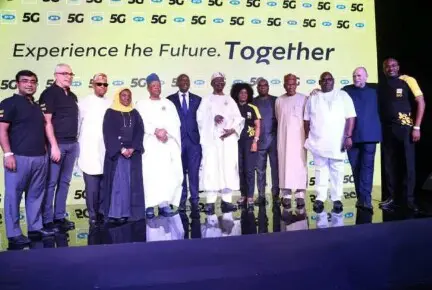 Photo Speak: A group photo of the major stakeholders of MTN Nigeria during the launching.
Also around the world especially in Europe, there are videos showing how 5G masts are being burnt because of their alleged ability to transmit harmful radioactive waves that could lead to the extinction of the human race.
On the other hand, some conspiracy theorists have it that the 5G technology could be used to control implanted chips in humans. Others feel that it would be connected to a pre -programmed vaccine that would be connected to any human who wants to be protected from Corona Virus.
However, it all come as a surprise to many of us to see that MTN Nigeria is unperturbed by these developments as they have gone ahead to do an official launch of the service.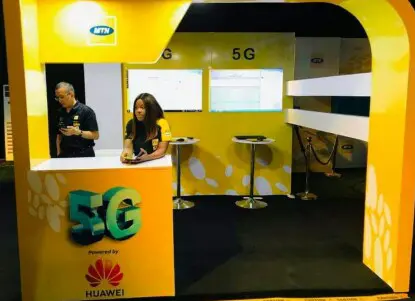 Photo Speak: MTN Nigeria 5G Business booth.
MTN Nigeria has a technical partner in Huawei, a Chinese tech giant who happens to be the lead proponent of the technology.
We will continue to monitor the development and report any substantial happenings in this regard.
Please stay tuned for the latest 5G technology news by hitting the follow button.
21st Century Blogger with a Difference !!!
×
21st Century Blogger with a Difference !!!