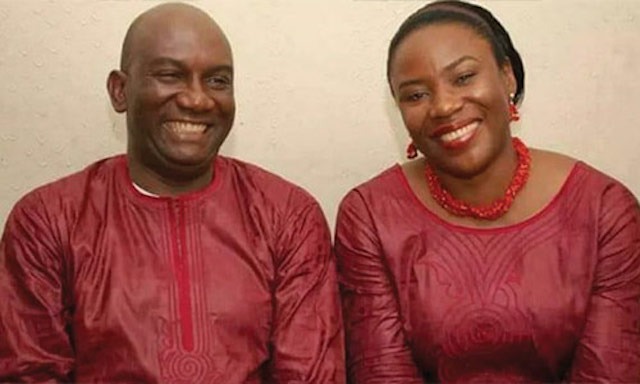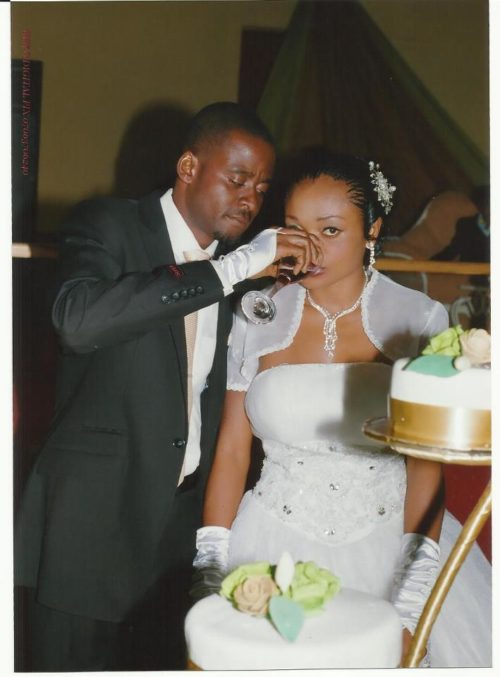 Finally, judgment came for the soul of Bilyaminu Bello when a Federal Capital Territory High Court in Abuja found Mariam Sanda guilty of the murder of her husband, Bilyaminu. She has been sentenced to death by hanging.
Mariam Sanda had stabbed her husband Bilyaminu to death about three years ago. Although, she has all the while been pleading not guilty to the crime, but the judge dismissed her statement that her husband fell on a broken Shisha pot during a fight on the ill-fated day. He described it as a smokescreen to deceive the court.
It is sad to know that this wouldn't be the first time a wife would kill her husband in what could be described as a crime of passion. Let us take a look at a few of similar cases and the motives behind such killings.
May 2, 2018 – Lawyer Udeme stabbed Lawyer Symphorosa Otike-Odibi
Udeme, a lawyer stabbed Symphorosa, also a lawyer, to death and mutilated his corpse by cutting off his genitals on May 3, 2018, at their Diamond Estate, Sangotedo, Lekki, Lagos home.
A prosecution witness gave graphic detail before an Igbosere High Court, Lagos about the horrific death. A witness, Olusegun Bamidele, an assistant superintendent of police in the Homicide Section, State Criminal Investigation Department (CID), Panti, told the court that Udeme, in her statement, confessed to killing her husband and cutting his manhood.
Udeme was arraigned on June 13, 2018 on a two-count charge of murder and misconduct. In her statement, she said was married to the late Symphorosa and that they were having marital issues. She said that her husband was having extra-marital affairs and whenever she raised the issue with him, his responses were not satisfactory, he appeared nonchalant.
So, on May 2, 2018, she was preparing to travel to United Kingdom when she checked the bedside locker for her marriage certificate. When she could not find it, she went to her husband where he lay on the bed and asked him about it but the response given was not okay.
She had a discussion with him and there was hot exchange of words, which made her to go to the kitchen to get a frying pan and knife. When she returned to where the deceased lay, she hit him on the head with the frying pan and said, "Tell me, what is in your mind that you are withholding."
She stated that the deceased called his mother to report her conduct. She continued to hit the deceased on the head again and again. Finally, she used the knife to stab the deceased in his abdomen.
She said while the deceased was lying on his back, she was still angry. She sat beside him, looking at his intestines coming out said: 'If this your penis is the one that is giving you license to have the feeling of another person, it's better we cut it off." She proceeded to do so with the same knife she used in stabbing him and hanged a piece of the penis in his right hand.
July 2019 – Akorede Balogun killed Rasaki Balogun and his mistress, Muyibat Alabi with poison
A 50-year-old accountant, Rasaki Balogun and his mistress, Muyibat Alabi were found dead in his house at No. 16, Taiwo Oke Street, Victory Estate, Ejigbo in Lagos.
A 25-year-old suspect, Oguegbu Promise, told journalists that the man and his mistress were murdered by the deceased's wife, Akorede Balogun. He said Mrs. Balogun had forcefully poured a liquid substance suspected to be poison into the mouths of the deceased persons.
Promise, a South-Korea returnee, and a tenant of the late Balogun, claimed that he was a witness to the said murder perpetrated by Mrs Balogun and another man.
He said the wife of the deceased had begged him not to expose her and had in the process handed him the key to her husband's car as bribe.
Promise, while being paraded said he was a returnee from South Korea but was yet to be granted a visa back, when the incident happened on June 18. He said his landlord's wife came around and asked him to come and assist her with something.
He said when he asked her what it was, she said he should join her in the main building which he did. On getting there, he saw a tall huge man in the sitting room. The man ordered him to tie the landlord's girlfriend's hands. The landlord and his girlfriend were shouting for help, but there was no help coming their way from him.
"I did not kill my landlord, it was my landlord's wife that poured something in the man and his girlfriend's mouth. I was the one that saw her putting it. Mrs. Balogun gave me her husband's car key, and said I should be quiet and not expose her. Why I did not report to the police was because I was scared," Promise told journalists.
They arrested the woman and I don't know where she is now, even the other guy that was with her was also arrested, I don't know where they took them to.
The Lagos State police command had issued a statement on the deaths of the deceased persons, saying they were found dead in the named address. The police stated that it was the wife of the late Balogun that brought the incident to the knowledge of the police.
Mrs. Balogun and her husband lived apart, so she claimed to have met him and another person dead. Mrs. Balogun She was however arrested after investigations.
November 2019 – Eki Ekhator killed her husband by squeezing his manhood.
Men of the Edo State Police Command arrested a middle-aged woman identified as Eki Ekhator for killing her husband by squeezing his manhood.
The incident was said to have happened at Ukhiri community in Ikpoba-Okha local government area.
Eki had a quarrel with her late husband after accusing him of infidelity. She was said to have always had fracas with her husband any time he returned home late.
On that fateful day, the source said the deceased slapped his wife after a fracas and the woman went for his trousers and held onto his manhood in a violent manner.
The man was said to have collapsed and later confirmed dead at the hospital.
Aug. 2019 – Auta Dogo Singe killed Abdullahi Shaho in order to remarry her former husband
A housewife in Bagudo local government area of Kebbi State killed her new husband so that she could go back to her former lover. According to the police, the suspect, Auta Dogo Singe, conspired with one Garba Hassan and Sahabi Garba at Sabon Gari village, Illo district area of Bagudo, to kill her husband, Abdullahi Shaho, to remarry her former husband.
The Commissioner of Police at the Police Command Headquarters, Birnin Kebbi, said the woman's ex-husband was one Idris Garba, a resident of Tugar Bature village. The housewife and the two men she conspired with were later been arrested.
June 2019 – Makoduchukwu Ndubisi stabbed John Bosco Ngu to death
A 20-year-old wife Makoduchukwu Ndubisi stabbed her husband, John Bosco Ngu, to death.
Makoduchukwu had a scuffle with her husband, John Bosko Ngu, aged 35 years, and stabbed him on his chest with a sharp knife. The incident happened at Nsugbe in the Anambra East Local Government Area of the state.
There have been many other cases of women killing their husbands. May God save us from bad tempers.
Warning
: count(): Parameter must be an array or an object that implements Countable in
/home/headlin1/public_html/wp-content/plugins/ultimate-author-box/inc/frontend/uap-shortcode.php
on line
94
style="display:none;">
Sorry! The Author has not filled his profile.
×
Sorry! The Author has not filled his profile.