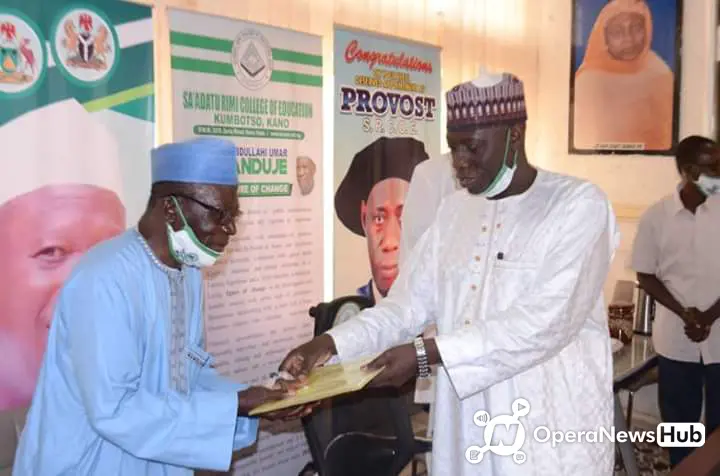 A staff of Sa'adatu Rimi College of Education, Kano State, who converted to Islam could not control his emotions after the school donated a 3- Bedroom flat to him.
Abubakar Miller, a non academic staff of the school, accepted Islam on Thursday July 2, 2020.
Provost of the college, Yahaya Isa Bunkure, who handed over the keys of the house at Wailari Na'ibawa , Kano to Miller said the gift was to strengthen the Islamic brotherhood.
The provost described Miller as a hardworking and dedicated staff who has done a lot to the development of the College and urged him to maintain the tempo.
Miller who could not hide his joy after receiving the keys said"Islam is the religion of love, gratitude, and peace", saying the past recent days have been very inspiring for him.
He said he was overwhelmed by the love, care, and brotherhood shown to him since he became a Muslim.
He pledged to be more dedicated to his duties and prayed to Allah to grant his mercy to the college community.